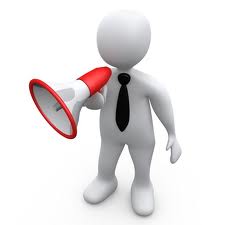 True Stories
"Outstanding customer service. From first hand experience, Dan is prompt, well mannered and extremely organized. Love his positive energy and fine tuned partnering approach. It is evident that he is champ in all phases of life." Dennis and Michelle

"Integrity, Professionalism + Honesty, if you are looking for those traits in someone to help you sell or buy a home then Dan is your man! He assisted me in two sales + a purchase over the years + worked hard to make the process seamless...guiding me every step of the way. You already had my respect, but you earned my admiration. Thanks Dan!"
Roseann

"Being of the 'old school' I generally expect to give and receive excellent service, but your handling of the selling and buying of my homes surpassed all expectations.You were on top of everything from start to finish. Having you as my agent was like having a knowledgeable and caring son on the assignment!!"

Charlotte


"I highly recommend Dan. I have known him and his wonderful family for many many years! If you want honesty....go see Dan!"

Wendy
"My wife and I recently completed two very successful transactions (buying and selling) with Dan and couldn't possibly be happier with the process and the outcome. Dan was referred to us by our prior agent, a family friend that moved to the east coast during our search process. He could not have made a better recommendation. Dan was extremely professional, proactive and attentive to our needs and wants with respect to both transactions. He was always available to meet our schedules, worked tireless hours on our behalf, never missed a detail, and offered constructive solutions when the inevitable bumps in the road appeared along the way. We had extremely high standards and specific criteria with respect a new home, and high expectations with respect to our existing home. As a result of Dan's expertise and hard work, we were able to find our dream home and quickly sell our existing home, closing both transactions within three weeks of each other. We highly recommend Dan and are certain you'll never anyone better to represent your interests!"
Brian and Karin


"Dan has been my realtor for 20 years now and 4 properties in that time. He has my full trust and confidence. He has earned every bit of it along the way."
Brian

"Dan has assisted my wife and I in selling three homes and buying two over the past 15 years. We are particular buyers looking for the right home each time. Dan was patient and helped us see the positive and (if) some possible negatives in a particular home. He brought us all the information we needed to make good decisions and advise. Dan is easy going and didn't press us for quick decisions (but advised us if we needed to move quickly)."

Jonathan and Karen

"Communication is so important, but more important than communication is listening. We communicated and Dan listened. Dan was the best real estate agent we've ever had. He is a genuinely good person filled with integrity. We will recommend him to everyone we know."
Mark and Shawn

"Dan provided the highest attention to helping us find our new home, and directed us through each and every step to make it happen. His attention to detail and explanation was so appreciated. We felt we were his only clients. He is kind and professional. His knowledge of everything was outstanding. Since he has been in this business for so long he is highly respected among others in the industry. We found this out personally as we worked with the loan officer who Dan recommended. Years ago in 1997 we bought a house which we will be selling, and Dan was our realtor then. He did awesome in 1997 and his passion for his job remains. We so appreciate his hard work and highly recommend him."
Dan and Anne

"I would like to commend Dan for his energy, drive, courtesy, and knowledge about the real estate market in the East Valley. Over the years we have worked with a variety of real estate agents. I would rate Dan as the most competent, as well as the most thorough consultant in following through on details."
Robert and Ann

"In the complex and stressful world of real estate, Dan is the consummate professional. As we worked our way through the recent preparation and sale of our Tempe house, Dan's knowledge, skills, temperament, integrity and patience were always evident and in stunning harmony. He enjoys his work, perseveres with optimism and confidence, and anchors the process from start to finish. His general planning and advice are splendid while no detail is unattended. Give yourself a treat: work with Dan Kilde, learn a little about real estate, and a lot about how positive collaboration combined with gold standard professionalism can lead to a great experience and a splendid bottom line!"
John and Connie

"I recently approached Dan about finding a condo in the Scottsdale area. He immediately identified several options and helped me find the "one". This is the second time I have worked with Dan, and I have found him to be incredibly responsive, and very professional. I would certainly use him again and highly recommend Dan."
Jim

"It was critical for us to be able to work with someone who is organized, responsive, knowledgeable, professional, anticipates issues and deals with them before they become a problem, resourceful and efficient. Based on our experience, we felt that you were all of the above and more! We think the service you provided was phenomenal and that you are extremely service oriented."
Kevin and Leslie

"We had our first contact with Dan 20 years ago and he found this house. He has kept in contact throughout the years. He would be the only person we would call to sell our home. Always knowledgeable, personable, timely responses and listens to your needs! Would refer him 110% to family and friends!!!"
Ann

"I've bought and sold many homes in my time and never experienced this level of dedication, commitment, communication, service and negotiation skills....until I met Dan. He is an amazing realtor to team up with and I couldn't be happier to have met him! If you're on the fence about choosing a realtor to work with, then the time has come to give him a call. He truly is a gift from the world of real estate!"
Drew and Lora

"We used Dan for multiple sales, and he never disappointed. Dan was very professional,knowledgeable, and his expertise was top notch! Our last listing with Dan, was for the sale of our dream home, that he helped us purchase, and ultimately helped us sell for a move out of state. He has been part of our family for many years, and will continue to be a part of it, even from halfway across the country! He always led us in the right direction, and guaranteed, he will do the same for you!!"

Cody and Aynsley
"We found his honesty and his integrity to be truly refreshing. Dan went out of his way to make this a pleasurable experience. We found that working with Dan was as though we were working with a friend."
Dennis and Madelynn

"I have also known Dan as a friend for several years through school, scouts, and church. He is a man of the highest character, and an excellent, professional realtor. You should be able to trust your realtor as you make some of the largest investments of your life, and I know nobody more trustworthy than Dan. In short, if you want a realtor who knows the market, will work with you, is a trustworthy adviser and consummate professional, hire Dan."

Doug
"Dan helped us to sell one house and buy another. He was very professional and worked hard to find just the right house for us. He was very responsive and available. Dan was also very patient as we looked at a lot of houses. I can't recommend him highly enough."
Mike

"How do you measure peace of mind? When we engaged Dan to be our real estate agent for selling our home, we had great peace of mind because he is very competent and thorough in handling real estate matters. He kept us informed each step of the way. This was invaluable to us - having Dan correctly handle all the steps of the biggest financial transaction of our life. With Dan we had peace of mind."
Ralph and Jane

"Dan has been our family's realtor for several years now, and my husband and I couldn't be happier with his professionalism and responsiveness. He truly cares about doing a good job, and we would highly recommend him!"

Chang and Alice
"We had our first contact with Dan 20 years ago and he found this house. He has kept in contact throughout the years. He would be the only person we would call to sell our home. Always knowledgable, personable, timely responses and listens to your needs! Would refer him 110% to family and friends!!!"
Ann
"Dan Kilde recently helped my wife and I buy a home. He was courteous, professional, remarkably knowledgeable, attentive, and unflinchingly optimistic throughout the entire time we worked together. Thankfully, in an extremely competitive market, we had something the other buyer's didn't -- Dan Kilde. Because of Dan's exceptional work ethic, support, and savvy, my wife and I are now proudly, happily living in our dream home. Working with Dan felt like having a friend that happened to be a realtor, which is an apt analogy because I do now consider Dan a friend. I have already referred my parents to him and will urge my friends, family, and even strangers on the internet, to acquire his services whenever they're buying or selling a home."
David and Tiffany

"Dan is truly your realtor for life. If you don't understand that slogan, you will if you work with Dan. Buying a home is a major life event that can be quite daunting. Dan understands this and uses his skills and limitless patience to make sure you are happy before during and after the sale. His knowledge is amazing. He follows up long after the closing to see if you have any questions. If you are looking in the areas he serves you've found the right realtor. Maybe you should consider his areas. He's that good. It's not just a purchase or a sale. It's life... And Dan is your realtor for life."

Angela
"When I was a child, my father would say, 'When you grow up and begin making major decisions, make certain the person you are dealing with has strong ethical and moral values.' When I told Dan my husband passed away, he encouraged me to keep moving forward each day. Never once did he attempt to put any pressure on me to sell my home. When I did make the decision to sell, he was extremely helpful. The sale was completed in a short time to my satisfaction. When I look for another home in the near future, Dan will definitely be a part of that process as well."
Anne

"I appreciated your "above and beyond" in all aspects of service including... consistently enthusiastic, positive, courteous, patient, flexible, diligent, organized, knowledgeable, professional; excellent communication skills both verbal and written via phone calls, emails, meetings, notes; great follow-up and follow through before, during and even after my home purchase."
Helen

"I want to express my appreciation to Dan for his professionalism, determination, and enthusiasm shown the entire time during the sale of my home. His advice was sound and the interest he displayed was noteworthy. He stayed in close contact and kept us well informed throughout the process. I would unhesitatingly recommend him to others desiring to sell their home."
John

"We have been so impressed with Dan's care and concern in dealing with his business. When we needed to sell our home due to a job move out of sate, we signed a contract with a friend, which turned out to be a fiasco. We called Dan and he was able to pick up the pieces and he sold our home. It went so smoothly, even though we were out of state at the time. When we returned to Arizona, Dan helped us get established in a new home. We have the utmost respect for Dan and his honesty and integrity."
Randy and Lillian

"Dan was always genuinely kind and never pushy or annoying. We have a family member and close neighbor who are both agents. But, when we sat down with Dan, everything felt right. We were most impressed with Dan's honesty and dedication. We know Dan had our best interest at heart. We would definitely use Dan again as our agent."
Larry and LeAnn

"As a first time home buyer I was overwhelmed and unsure of things, Dan made sure I understood every step of the process and felt comfortable at all times. Now I've been in my dream home for almost two years and I couldn't be happier. I'd recommend Dan to anyone looking for honesty, integrity, and results."

Jenna

"Of the four homes we have sold in the past 39 years, we can honestly say this sale was the smoothest and most efficiently handled. We actually didn't know there were real estate agents like Dan Kilde in the field. We would like to emphatically express our appreciation to Dan for an outstanding job."
Charles and Rita

"Thank you so much for all the work you've done in making this home buying experience a great one. You've been great in answering my questions, returning my calls, keeping me informed, listening, teaching me the things I needed to know about home buying, and helping me contact the right people."
Kevin

"When my mother passed away, she left everything in trust and very organized for us - down to the agent we should call to list her house. Dan was always responsive to me either by phone or email, answering all my questions and taking care of all matters I was not able to being out of state. He made sure that none of the problems I anticipated happened. I would recommend Dan to anyone who needs to count on a real professional."
Sally

"We're so blessed to have worked with Dan. He made what could have been a stressful situation, a lot of fun! Thanks for being hard-working, thorough, and a man of integrity! You're truly our Realtor for life! We are forever grateful."
Mike and Kirsten

"Dan is the Man! My mom became ill and had to relocate suddenly from her beloved Mesa, Arizona to be closer to family. Dan handled the sale of her home effortlessly, professionally and with the utmost respect to my mom during a difficult time. He works with integrity and explained the process every step of the way. He is knowledgeable and worked through several home repair issues, always keeping us informed and advised with what to expect next. It was a challenging home sale (due to homes age and wear and tear) and he made the entire process move forward smoothly. His negotiation skills are top notch. He is a master at his craft!! Give Dan a call and put your mind at ease!"
Rachel

"Everyone in my family has relied on Dan for our real estate transactions for the past six or seven years. Last month I reached out to him again when I suddenly needed to find and purchase a replacement property in a very short time. Dan really went above and beyond for me, patiently showing me at least ten homes over two weeks, offering his unbiased and well-informed thoughts on each. He never pressured me to purchase a property I didn't care for. When I finally decided to make an offer, Dan acted swiftly and decisively to make sure my offer was accepted the same day. He communicated with me constantly as he assisted me in filling out the paperwork, hiring a home inspector, negotiating repairs with the seller, and so on. Even after closing, he continues to check in periodically, and he always responds promptly and cheerfully when I have questions for him. If you're thinking of buying or selling a home, I can't recommend Dan highly enough."

Elmer

"Dan is very responsible and reliable. Working with Dan allowed us to relax, knowing that anything that needed to be done would be brought to our attention in a timely manner. Any questions we had along the way were very promptly and thoroughly answered. Even when Dan was out of town, he made sure to be available to his clients. We are very fortunate to have worked with Dan and would definitely recommend him to anybody. Thanks for all of your hard work, Dan!"
Bo and Katie
"We had the best experience when Dan helped us buy our house in chandler 14 years ago! Dan still is in touch with us! Amazing how organized he is! Dan was very good showing houses that were in the price range we gave him. He takes the time needed , is courteous , organized and was very professional during the entire process. If we ever sell our house , we would contact Dan."
Heinz and Uta



"Dan did an outstanding job and is a credit to your organization. Dan was a complete professional throughout the listing and sale. His advice was sound and his attention to detail was admirable. He also went to a great deal of trouble to keep me informed as to what was happening every step of the way. If I ever need the services of a real estate agent, Dan would be first on the list."
William


"We have known Dan for many years and he has kept in touch and even remembered our birthdays and anniversary dates and has always taken the time
to send a congratulatory note. In our real estate dealings with Dan, we never had a worry because Dan is so professional and knowledgeable of the real estate market. He is extremely well mannered and has always displayed a positive attitude...about everything! We would highly recommend Dan as he is a true professional."
Al and Helen

"I appreciate all of your hard work, diligence, and the results in selling my mom's home. Although you never met her, she was impressed enough with your phone calls and correspondence through the years to leave written instructions to have you handle the sale of her house. She was always a good judge of character, and I'm sure she would have been please with the results."
Sam

"Dan was a pleasure to work with and during my three years of looking for a new home he was extremely patient and never pushy. Anytime I had a question he responded in a timely manner and still does two years later. I will definitely work with him again."
Joel

"We were lucky to have you recommended as a possible expert for the sale of my aunt's home after her death. We talked with a couple agents, but after hearing your approach, we told the others we were not interested. Boy, was that a 'stroke of genius' on our part!! Your handling and most of all - your communications throughout, took the real estate load off our shoulders. We will always be grateful for your efforts. Let everyone know we are satisfied references!!"
Mike and Joanne
"Dan Kilde found our dream house for us. He saw to it that everything went smoothly, from start to finish. Dan Consistently arrived early for every meeting that was scheduled with us. He provided excellent local resources whenever a need arose. Dan was enthusiastic and patient throughout the entire process, from searching for the perfect home, to the closing of the home. Dan exceeded our expectations, and we highly recommend his services."

Alan and Carol
"Dan is a wonderful man who is always thinking of others. He goes above and beyond what is required from a Realtor. He is a friend. Dan will do whatever it takes to get his homes sold. Whether you are buying or selling, he always gets the job done! Dan is truly a wonderful person and an awesome Realtor! We have and would choose Dan again when buying or selling. Thanks Dan! You are truly appreciated!"

Ronny and Monika
"Dan has sold four houses for us over the past several years and each time it's been a very easy experience. Dan's understanding of market timing and tactics allowed us to sell each of our homes for quite a bit more than we expected to receive. He has an easy and calming manner that makes the stressful process of homeselling a lot more manageable. We highly recommend Dan to others and intend to use him again if/when we're in the market."
Joe and Sue

"I wanted to thank you for your excellent, excellent help in the sale of my house in Chandler. From the moment I contacted you, you were helpful, informative, and responsive. Most of all I appreciate your very positive and upbeat attitude. I also appreciated getting regular updates. I would be very happy to talk to any prospective clients to let them know that they could not find a better agent! You are the best!"
Catherine



"From our home buying experience, we can pretty much guarantee that he is the best in the east valley. We really appreciate Dan's patience and knowledge in the industry. He is always punctual and responds to calls and email very quickly. I would also call him a good mentor since he provided lot of suggestions on what to look for during a house hunt. He is very professional and follows each step of the process carefully."
Rakesh and Shravanthi

"This was the first time using a Realtor and the first time I ever sold a house. I had no idea what to expect or even where to start. You kept me informed throughout the entire process, making it as convenient for me as possible. I could not be happier."
Melissa
"We liked your professionalism, total honesty, staying in constant touch, smoothing the way while still getting our full asking price, knowing with absolute certainty that you were always there, and truly being "our" agent. We always felt fully represented, fully serviced, and never alone."
Bob and Sherry

"When we decided to sell our house, we first contacted a friend who was a Realtor. After six months with no results we called Dan. During this time, he kept in constant communication with us. This was a quality we found refreshing as we believe this has become a lost art. We were very, very pleased with Dan's work and dedication."
Jim and Arleen
"I have known Dan for over 20 years, and he has helped with the buying and selling process several times. So when it came time to sell my current home I knew who to call! As a single person it was great to have someone to help me to make decisions, he offered pros and cons to each situation and never pushed me to decide one way or another. His calm demeanor and his knowledge of the industry are outstanding! He is a very effective communicator. I cannot say enough great things about Dan. I have referred him to many of my friends and will continue to do so. I am soooo grateful to have Dan as my realtor, and my friend."
Glenna

"Our experience with Dan was outstanding! One thing that was exceptional about your service was your attentiveness. It always seemed like you had the time to answer whatever questions we had, and did so quickly. You made us feel like we were your only client."
Casey and Amy
"We met Dan several years ago and knew when it was time for us to sell our home, Dan was the man for the job! He answered every question/concern we had and kept us updated with every step of the process. He was helpful and knowledgeable when we ran into issues and helped us solve them quickly. We would highly recommend Dan for help in selling or buying your home! Thank you, Dan, for all your hard work, dedication, time and patience!"
Byron and Macreena

"Dan helped us sell our home during the very challenging real estate situation in AZ. We were able to pay off our existing mortgage,pay to move to TX to be near our two boys and have money to purchase our new home. Our friends could not believe how fortunate we were to do that at that time. Thank you Dan!"
David and Gail


"We have known Dan since he started in the real estate business over twenty years ago. My mother was his next door neighbor and both he and his lovely wife always took the time to make sure that she was all right. Later, he sold her house, helped us find another home for her and later sold that one for us. He is more than just a real estate professional, he is a good, honest friend that will do anything to make sure that the home you buy is the right one for you. He hasn't been in this business over twenty years, raised children and stayed married if he was not a truly decent human being. As I said we have known him for over twenty years and he is the only person that we trust to any real estate needs. Thank you, Dan."
Nick and Bonnie



"Dan made our first home buying experience remarkable in more ways than one. He stuck with us from beginning to end and was up front and honest about all the procedures and documents that needed to be signed. Dan was more than willing to work around our busy lives and put 110% effort towards finding us our dream home. Whether it's your first time buying a home or your 5th time buying a home, Dan is your guy and I would recommend him to anyone seeking to buy or sell a home."
Ryan and Cater

"It was time to sell my rental property of over 40 years. I was wanting it sold before I left town, and Dan did not disappoint me. His perseverance and professional expertise made it happen."
Mary Ann


"Dan is exceptionally thorough and reliable before, during, and even long AFTER

the sale. He will exceed your expectations whether you are selling or looking to purchase. Dan is a model Realtor, and his professional service and thorough communication are far superior to anyone we have ever dealt with or even heard of."

Matt and Kim

"After dealing with other Realtors who were very pushy and not always responsive, I was extremely pleased when I was introduced to and began working with Dan. As a first time home buyer, the whole process could be a little overwhelming and confusing. Dan was always patient and provided instruction to make sure I was comfortable with the process. My home buying experience was a very smooth and fun process, and I largely attribute this to the help, dedication and expertise of Dan."
Christi

"You were so knowledgeable and punctual, and always had time to return my calls and satisfy my need for knowledge. You are a specialist in your field."
John

"Thanks, Dan, for your patience and optimism in working with us on buying a house and selling our former home. You always kept in touch in many ways both large and small and looked out for out best interest. We are happy to recommend you to others."
Griff and Artis

"We want to express our gratitude and appreciation for the care and excellent attention given to us by Dan Kilde. From the moment of our first call Dan has gently lead us through each step of our home sale with great attention to detail and regard for our privacy and feeling. His expertise saved us time and money."
George and Christina

"I can't imagine a better realtor than Dan Kilde. He just helped me sell and then buy a home and I couldn't be happier. The selling of our home was a more difficult process due to divorce and Dan handled the situation with kindness and wisdom. He communicated with my ex-husband and I separately per our request but kept us both fully in the loop and helped us make joint decisions. Dan truly made a difficult situation run smoothly. After selling our home, he helped me to buy my new house. He is an amazing communicator. He has great rapport with other agents and his calm and kind personality made the buying experience way less stressful. He came to the signing which was so helpful and overall did anything he could to help. I can, without hesitation, recommend Dan to be your next and only realtor."
Adela

"We have trusted Dan with the sale of our home and helping us to buy our new 
home on two 

different occasions.

 

Dan has always gone above and beyond in his
service and attention to 

our needs.

 

We would not hesitate to recommend Dan.




He's the best!"


 

 Mike and Marie
"Your experience and advice with structuring offers, negotiating with sellers/agents,




and executing on all the steps associated with getting to close were extremely

 




helpful in making what could have been a very stressful process flow very smoothly




for us.

"


  Bill and Vivian





"I asked a lot of my realtor Dan, and he gave me even more. I guarantee no one will




out work him. He worked incredibly hard to help make sure the sale of my house 




went smoothly. One of the things that really was helpful was how quick he was in 


returning my messages and calls. He was always there for me. Dan is a realtor that is 
unique that he isn't in it for himself, he really helped me get the home that I wanted. 
He really listened instead of trying to sell me or persuade me with decisions to 
something I didn't want. I would highly recommend Dan for both buying and selling
a house. He is the realtor that will be truly there for you."
  Kevin


"Dan is our real estate agent for life! He helped us buy our first home 11years ago, sell that one and build the one we are currently in always making the process easy and enjoyable. When we are ready to move again we'll be calling Dan!"
Cary and Amy

"You have truly been our real estate consultant for life, helping us with both the buying and selling of our homes. It is so important to us to have found someone we can trust, represent our needs, and who is an expert in their knowledge of the real estate market. Dan is truly our dependable and reliable real estate consultant for life, thanks Dan!"
Glenn and Dwan

"Dan was a helpful professional when I purchased my home. He was knowledgeable and always ready to answer my questions. He is a great guy to work with!!!"
Lynda

"Dan is the Man!! Transparent, Efficient, Patient and Knowledgable! Our home was listed and sold in our short timeframe for a job transfer. We were pleased with the final sale and Dan's commitment to our family in Arizona and now in our new home out of state. Thank you Dan!"
Drew and Emily

"I feel very fortunate to have met Dan. He has held my hand now through two purchases and one sale. In my interactions with Dan, has always made me feel like I was his only client. He is a great communicator answering messages almost immediately. He is experienced, knowledgeable and has helpful connections with various handy-man contractors and finance people that he can recommend. He really goes out of his way to make the home buying/selling process as easy and efficient as possible."
Michael

"Thank you Dan for making our first time home purchase a very fun, smooth, and easy process. Everything seemed to fall into place perfectly, and we realize that it was because of your attention to detail that has made our experience truly remarkable."
Ben and Neikai

"We were looking for a realtor who could not only move fast, but also could get the price we needed for our home. Dan took care of coordinating pool care, repairs of the roof, replacement of the air conditioning unit, and he even checked the mail for us!"
Robert and Sue
"I know looking for a home is stressful, difficult and time consuming to find the "one". But when working with Dan he was definitely on top of his game and made the process go very smoothly. He made time even though I work the night shift and it was difficult for me to make time during the day to look at houses and go through the whole process. And I don't know how he did it but he made it happen and never disappointed. Dan is very knowledgeable and provides unbiased options and always set expectations for every outcome. If you are looking for a realtor look no further because he is the best at what he does. He truly loves what he does and is passionate about getting you exactly what you want."
John

"Dan is the BEST!!!! :) I would recommend him to everyone. He is caring and works with Integrity!!"
Colleen

"I'd like to thank Dan for the determination and professionalism that was displayed during the sale of my home. I first put my home on the market with a small realty company and was fed up with the lack of response on the part of the Realtor. I terminated my contract with my existing Realtor and immediately called another company. Dan visited my home and was eagerly at work. He seemed to do everything the other Realtor neglected; home appearance, helpful hints, and continuous communication. Thanks again to Dan for the great service and customer satisfaction he takes to heart"
Jacquelyn

"Dan Kilde helped us to have an absolutely wonderful buying and selling experience!! He walked us through every aspect of what can be a stressful process. He was very informative and shared all his years of expertise!! I would highly recommend him as a realtor!!"
Brian and Shauna


"Thank you so much for your help in finding a new home. I absolutely love the house! Your constant meticulous attention to detail and follow-up with the numerous items involved with the home buying process and keeping them on track was very professional. Your service was first class, and I will highly recommend you to others."
David


"As someone who's 23 and was building their first home, Dan was the perfect guy for the job. During Covid there were multiple challenges we encountered and Dan pushed though them like it was no problem. Whenever I had a question for him he knew immediately what to say and explained everything without hesitation. He never got sick of my calls either! Overall Dan Kilde is seriously one of the kindest Real Estate Professional's out there. He genuinely cares about the people he works with and goes the extra mile just to help them find their perfect home. Something you don't see as much these days. He'll fight for you until the end and make sure you're happy with your home. If he recommends someone I'd 100% listen to him because everyone he recommended along the way is what made this experience so easy. He has some seriously strong people in his phonebook whether it's for pest control or a lending company. I look forward to working with him again in the next decade when we upgrade!"
Kyle


"We always felt like we were in great hands with Dan. He went above and beyond, attending our meetings with the new build process, attending our home inspection meetings, going over the new build paperwork with us, etc. We never had to make a big decision without Dan."

Bo and Katie


"I highly recommend Dan Kilde if you are in the market for a home. He is awesome and will be on your side for the whole journey; you won't be disappointed, I guarantee it!!!"
Andrew and Margaret



"Dan is the agent to work with, especially if you are an out-of-town buyer or owner, as I was. He runs his business with care to a client's needs, makes himself very accessible and lives the Golden Rule. Dan made his extensive network of reliable tradesmen, contractors and craftsmen available; even stepping in to make calls and be on site for times I wasn't available. They all reflected the ethical, thoughtful service that Dan provides his clients. While the listing was active, Dan made a point of keeping in constant contact about offers coming in, the activity in the neighborhood and providing education on Arizona real estate. This is a good man that works with like-minded people. You will never be thought of as a sale or a commission. You will be treated as a person; with understanding and respect."
Carolyn


"We really appreciate Dan's experience. I recommend him without hesitation."
Sam and Lori

"Dan Kilde is an expert real estate agent. He is personable, responsive, knowledgeable, and goes out of his way to make you feel prepared to take on all of the steps involved in buying a home. He helped me find the perfect first home that was in a great location and had all the features I was looking for. Dan goes above and beyond in everything he does. After I moved into my house, he followed up with me making sure the move went smoothly. He even sent me personalized address return stickers with my name and new address on them! When I needed work done on a few things, he was ready with recommendations for great handymen and plumbers! I will be reaching out to Dan to help me with all my future home selling and buying needs! Dan gives 110% to his work and is a great guide and support system throughout the home buying process. I highly recommend him to anyone looking for a realtor!"
Natasha


"I have known Dan for over 20 years, and he is a great person to do business with. He cares about his clients and it shows."
Rick and Nancy

"We would like to express our appreciation to Dan for his honesty, enthusiasm, and determination shown during the sale of our home. Dan's thoughtfulness in keeping us informed was greatly appreciated. Dan listened to our goal of retirement living, and helped us realize our dream of downsizing to a more carefree lifestyle. It is our opinion we had the best real estate agent. We will with great enthusiasm refer everyone to Dan who is buying or selling a home."
Arch and Loretta

"Dan was eager to assist us and made our home buying experience a pleasant one. He listened to our concerns, gave us guidance, and answered all of our questions. Dan also followed up after the sale, making sure we were happy with our new home and that everything was to our liking. From our experience with Dan, I believe he would give you the same world class service that we received."
David and Mary Lou



"Dan has been my "realtor for life since 1994." He has assisted me, my family members, and friends in home purchases/sales. He is exceptional and very skilled at making the deal. He is also one of the nicest guys you will ever meet."
Jim and Jan


"One of the best decisions we made when selling our home was to work with Dan Kilde. He worked tirelessly with our best interest in mind and was always available when we needed him. He is unquestionably a very good Realtor, but also a genuinely good person. Thank you Dan for all your help."
Mike and Nicole

"I worked with Dan while buying my first condo and I am incredibly grateful to have had his help. Not only is he very responsive, even returning my texts and calls late at night, he is very knowledgeable and helped explain and guide me through the process of buying a home from start to finish. I will recommend him to everyone I know who is looking to buy a home. He is professional, polite, and will help keep you on the right track for the best home buying experience."
Alec

"I am extremely happy with the realtor I used in purchasing my Phoenix property. His name is Dan Kilde and he is of the highest character. During the purchase of my property, everyone I met had nothing but the highest regards for Dan. His referrals have all been excellent."
Craig
"Real estate agents are a dime dozen in the valley and it's hard to set them apart. However, Dan Kilde has been our family realtor for YEARS and we trust him to look out for us at every turn. I bought my first house from him in 2012 and sold it in 2018. I thought he was great even then. Come 2019 I found myself a single mom looking to start out on her own and Dan was there every step of the way. Numerous showings a week for several weeks until I found the right home for my small family. Dan never once complained or showed any signs of losing hope that we would find something within my budget and within a HOT sellers only market. If you want someone who is honest and forthcoming as well as caring then please contact Dan! My parents have known him for years and have trusted him and I too could think of no one better to help find the right home and the right fit. His experience and referral sources speak for themselves. But what really matters is his clients!"
Cater

"We highly appreciate all of your professionalism, patience, kindness with our kids, and your time and effort in helping us find the best home for our family. We not only met an outstanding Realtor, but also a friend."
Mariano and Magdalena
"My wife and I had an amazing experience when we purchased our new home after meeting and working with Dan Kilde. I have worked with many Realtors over the years both professionally and personally, being a Mortgage Banker by profession. I have never been involved in a real estate transaction that has gone so smooth. It was exceptional because of Dan."
Craig and Jill
"Not only is Dan an exemplary professional, but he also has given me a lot of advice on what to look for and what to not look for in the home as the process was underway. You will be well taken care of and impressed with the professionality and timely response in all matters as you go through the process."
Nadia

"Your knowledge of the area and market was impressive and helpful. You did not pressure us into making a decision, but you stood by us patiently as a wonderful human being."
Sunil and Sumi

"Dan helped us to sell one house and buy another. He was very professional and worked hard to find just the right house for us. He was very responsive and available. Dan was also very patient as we looked at a lot of houses. I can't recommend him highly enough."

Mike and Kristin
"Dan was my Realtor when I bought my first home in Tempe and again when my wife and I bought our first home together in Scottsdale. Each time, Dan's communication and follow through were above and beyond. He also kept us educated on all the steps in the buying process so we always new what to expect next. If you're looking for a Realtor to keep your interests first and advocate for you every step of the way, Dan is the agent for you!"
John

"I could go on and on with accolades expressing my satisfaction with the service I received from Dan, but to sum it up is to say that if I were you, I'd use Dan!"
Sandra

"Dan recently assisted me in purchasing an investment home. In the past he has helped my family sell our mothers home and assisted my daughter purchase her first home. He also helped me buy a condo which is now a rental. Dan is very knowledgeable in the real estate market and promptly returns calls and follows up on any matters concerning the purchase or sale of a home. I would highly recommend him if you are in need of a real estate agent."

Jack

"Dan's knowledge and experience make home buying easy. He takes the time to find a property that you'll be happy with. Dan is very straight forward and more than willing to go the extra mile for you. He is a pleasure to work with and I highly recommend him."
Donald
"Dan was invaluable in helping us navigate the house buying process during a very difficult time in the market and instructing us on what to know and look for as first-time home buyers. His business relations were also incredibly helpful when it came to knowing the right people to get inspections done or things repaired."
Andrew

"My husband and I had the privilege of selling our home through Dan. He had great patience in explaining the selling process to us and listening to what our expectations were. We felt confident that our interests were well represented and that he fully understood our intentions for the sale. The sale went through smoothly and Dan kept us informed throughout. We would gladly recommend Dan to our friends and family and happily ask him to represent us again."
Kimberly



"Dan stays on top of the selling process by always giving you any feedback on the property. He helped us get quick results. I have recommended him to friends."

Jay and Gail
"Dan's professionalism was exemplary in so many aspects during the purchase of our investment home. I believe one of his most positive qualities is his communication. Another strong point is his attention to detail. Dan is an honest, patient, hard working individual with high ethical standards."
Ray and Adriana

"Thank you Dan for your help in selling our former home and finding us a beautiful new home. The process went smoothly, and Dan had great direction towards detail. He made it much easier on us at a time that can be very nerve racking. We have our dream home at the price we were looking for. We would both highly recommend Dan."
Clark and Michele

"Dan was very informative and professional at all times. He always returned my phone calls promptly and courteously, answering all of my questions thoroughly. He was always so pleasant and patient with us. Not only did we gain a beautiful condo through this transaction, but have made a life-long friend as well. Thank you for making a questionable and scary adventure into a very relaxed and sure thing."
Jerry and Linda


"Dan was very professional, organized, and is very knowledgeable in his field. Dan kept in contact during my entire experience when selling my home, and always puts his clients first."
Bronwyn

"Dan was very supportive and there every step of the way for our entire home purchase process, and welcomed any questions or concerns that came up. We have and will definitely continue to recommend Dan to our friends and family for real estate needs."
Yogi and Jeni
"Your attitude always made me feel that you cared abut making me comfortable at all times with the home-selling process."
Joyce

"Dan sold our home in 3 weeks, meeting and exceeding expectations during a very busy holiday season. He helped us to accurately value and market our property to the right buyer. He was in constant contact and communication, so we always knew what was going on and what needed to be done. He was enthusiastic. His knowledge and expertise really helped this first-time seller understand the process. In addition, it's important to know that he had established a long-term relationship with my dad, the original owner, so I knew that if my dad trusted him, that I was in good hands. I was able to honor my dad's wishes to get a fair price on the house, and this was a family blessing as well as a financial blessing."

Jodi

"Dan had a way of making us feel like we were his only clients. We whole-heatedly recommend Dan to anyone who is planning to buy a home. We are so thankful Dan helped us find our home, we love it!"
Jeff and Alissa
"We appreciated your continuous follow-up, communication, exceeding our expectations, paying attention to every detail, and treating us as important clients."
Rick and Margie

"We had not bought a home in 21 years and didn't remember everything it involved. Dan was very informative and explained the whole procedure to us. Once he knew what we were looking for, he never stopped! He made the whole process easier because of his easy going but professional manner. We did find a house (which we love) and sold our house in a short time. We always knew he was there for us, and he will be the one we recommend to family and friends."
Larry and Ann

"Every time we had a question, you had the answer. We really appreciate all your hard work and dedication. You always seemed to know what we needed to consider and how to approach the process we were going through."
David and Diane
"Dan's great to work with. He clearly explained every step of the process and helped negotiate a good deal for us. He's always available for questions that come up on anything—opinion of value on our current house, info on a house we may be interested in purchasing, etc. I have recommended Dan to two family members that were purchasing and selling homes and would recommend him to anyone else as well."
Bob and Tamara

"Mamma was in her late 80's when she decided to sell her home and move in with me. Neither of us knew the best procedure to sell a house. Dan changed all that, and the home sold quickly. That's not the end of the story. Mamma has since passed away, and each year Dan calls to remember my mom's 'would be birthday.' What a beautiful gesture. A realtor....yes, but also a forever friend."
Lucy

"After spending months looking at house after house with Dan by my side I began to grow discouraged that I wouldn't be able to find what I was looking for. In a last attempt after a long day we stopped by some new builds that I had pretty much already written off. But I knew from the first walk through that I found the house I had been waiting for! Thank you Dan for your dedication through the process from beginning to end and beyond."
Grace

"In selling both of my homes, you knew the market, kept in touch, did what you said you'd do when you said you'd do it, gave good counsel and did not "push" your opinion. I could go on..."
JoAnn

"We contacted Dan who sold this same home to mom several years ago. He set up appointments, met us and walked through the various steps and made the whole process very manageable. Most of it was done without even leaving my home. He kept us updated on every showing and the results. The whole process took less than 2 months. We appreciated the friendly professional care Dan provided and would wholeheartedly recommend him to friends and family or anyone needing a realtor in their future."

Carter and Ruth

"Dan was my realtor four years ago when I bought a home in Gilbert. When you work with Dan, you are friends for life. Not only is he a super good guy to work with, but a good man and a good friend."
Bonnie


"Dan made my experience of buying my first home easy and without stress. He found me many options to look at, finding the a home that best fitted me and my son. I was very pleased with the knowledge Dan brought in. He is a great man to work with."
Jesus

"Dan helped me purchase my first home. I knew absolutely nothing about the home buying process and Dan was great at walking me through step by step. He knew the answer to every question and was great at explaining things to me in ways that it made sense. Since the market is so crazy right now, I put in 3 other offers before I finally got chosen. Dan was patient and upbeat and told me to just keep trying- that the right one just hadn't come yet. He was super flexible with his schedule and was always able to meet up when it was convenient with me. He responded to emails very quickly- usually less than an hour! I am very grateful to Dan and all he has done to help make this process as easy as possible. I would 100% recommend him to anyone looking to buy or sell a home!"
Miranda


"After living in our home for over 34 years, we wanted to make sure we chose the right agent to represent us. We were fortunate enough to have met Dan. He had a different attitude and was more interested in his clients' needs than merely making a sale. We were impressed with his integrity, honesty, and his commitment to his clients."
Curtis and Wanda

"Just a short note to let you know how much I appreciated you and how professional you are and at the same time so friendly! You made the sale of my mom's house easier. I will certainly recommend you for your services when the opportunity arises."

Norma

"You care and work so hard to make sure your customer is completely satisfied with your service. You made it so easy for me to sell my home and made sure everything worked out to my complete satisfaction."
Nettie



"Thank you, thank you! First of all, thank you for walking us through the process of buying our first home...we love it! And, thank you for all the follow-up that you do."
Joshua and Renee



"Dan has sold four houses for us over the past several years and each time it's been a very easy experience. Dan's understanding of market timing and tactics allowed us to sell each of our homes for quite a bit more than we expected to receive. He has an easy and calming manner that makes the stressful process of home-selling a lot more manageable. We highly recommend Dan to others and intend to use him again if/when we're in the market."
Joe and Susan



"You were always available to answer any questions we had. We always felt that you were being supportive and never felt any pressure. As first time home-buyers (with a complicated buying situation), you walked us through everything and made it easier to understand."
Dave and Tara

"Thank you for the good job you did in selling my home. I never thought it would sell that fast or that I would get that much money for it. Everything went so smooth and quick, and I did not have to worry because I left it in good hands. If any of my friends ever want to sell, I'll sure refer them to you."
Gerry

"Dan is absolutely the best of the best. You can tell he loves his profession by making you feel completely as ease and comfortable from day one, and know that he be able to get you the best deal possible. You are always treated as his number one client, and he goes above and beyond of what you could ever imagine any realtor doing. I highly recommend Dan to be your agent -- you will not be disappointed."
Linda

"What I liked best about your service was your availability, follow-up process, quick response to emails, and your honest and friendly attitude."
Jennifer



"After my sister died, Dan was chosen as the Realtor. Dan gave me the information needed to help empty the house and linked me with people who could help do some repairs to make the house more salable. They were all very reliable. Dan kept me informed of the progress and made every effort to make it as easy as possible for me."
Janice

"You were very clear about the process and procedures to follow. You always made me feel secure in your knowledge that you would handle all matters professionally."
Margaret

"As a first time home buyer, I was initially apprehensive about the home buying process. Dan was the perfect person to work with; he walked me thru every step in the process and was very patient with me and my specific needs. When a great house came on the market, Dan called me at work and we scheduled a visit for my lunch break that same day. I knew instantly that this was the house for me and had Dan write up the offer immediately. Dan kept in constant communication with the seller's agent and I am certain that it was Dan's influence that encouraged the seller to accept my offer (which was not the highest, but the first out of the 8 received). Dan carefully listened to my wants and needs and found the perfect home for me (as well as doing some expert negotiating on my behalf). I have every confidence in Dan to assist anyone with their real estate needs and would not hesitate to recommend him to others looking to buy or sell a home."
Natasha

"We would like to commend Dan for the excellent job he did in helping us sell our house. The whole process was not only smooth but also concluded far more speedily than I would have dreamed possible. Dan was most pleasant to work with and could be depended upon to stay on top of the job and follow up where needed. His estimates were accurate and his suggestions timely, practical, and effective."
Charlotte

"Thank you so much for helping us find our wonderful new home. We can't tell you enough how much we appreciate it. You have been so wonderful to us, and without your help, I can't imagine where we would be living now."
Josh and Ashley

"Thank you for your hard work in helping us sell our house in a very short period of time. From the very beginning, you were able to show and educate us what needed to get done and what would be expected on our part. You were able to keep things flowing and on schedule, as well as keep our profit up. We will happily recommend you with highest regards."
Keith and Pilar

"Dan will hep you buy and or sell you home with no undue pressures. He will also become your forever friend."
Reata

"Dan provides top-notch, personalized service. We were so impressed with how he kept us constantly informed…we never had to call him to ask how things were going, he was already on it! He made our sale easy and painless from start to finish. It was a true pleasure to work with Dan."
Elaine